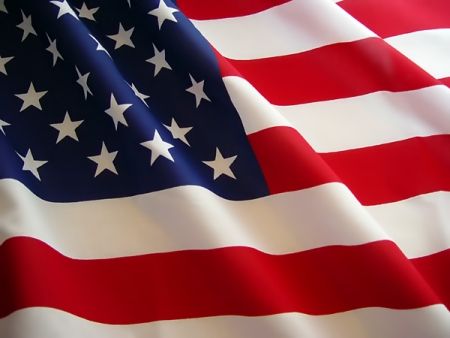 [Update -- The Fed and Obama administration have been compressing mortgage interest rates for some time now. Due to those efforts and other market factors, mortgage rates and APR's on most 15-30 year fixed government-backed mortgages have recently been coming in between 3.0 and 4.75%. But mortgage interest rates may be moving significantly higher very soon so contact us today to learn more and get the process started.
Counselors will be available to respond to inquiries received through our contact form over the Thanksgiving weekend.]
For Americans Looking To Buy a Home
There are several government-backed home purchase programs designed to make it easier for Americans to buy a home. The goal of these programs is to allow for low down payments and to make it easier for people with less than perfect credit to qualify for a mortgage. With mortgage interest rates near historical lows and housing prices increasing across the country again, now is a terrific time to look into buying a home. Fill in the contact form on the right to learn more about the available government-backed purchase programs and to get pre-qualified for a home purchase loan.
For Homeowners Who Still Have Equity
There are several superb government-backed refinance programs for borrowers who have equity in their homes. Folks with only a little equity might be good candidates for the HARP, FHA streamline, or VA IRRRL programs. Homeowners with a lot of equity have several good options, including cash out programs. And borrowers who are 62 years old or over who have equity in their homes may be eligible for the FHA reverse mortgage program, which offers some unique benefits including eliminating mortgage payments entirely. Contact one of our counselors to be pointed in the right direction on these options.
For Homeowners Who Are Underwater Or Upside Down On Their Mortgage(s)
There are several options for the millions of U.S. homeowners who owe more on their home than the property is currently worth. Here are a few:
1. FHA Streamline Refinance — If you are upside-down/underwater on your mortgage and currently have an FHA loan, refinancing to a better FHA mortgage through the FHA streamline program is an excellent option. The new upgrades to the FHA streamline program are especially beneficial to borrowers who have FHA loans that were funded prior to May 2009. Fill in the contact form on this page if you have an FHA loan and would like to learn more about the FHA-to-FHA streamline program.
2. A "Home Affordable Refinance Program" loan or HARP loan (aka the "DU Refi Plus" and "Freddie Relief" programs) — With President Obama's HARP program, qualified homeowners can refinance a conventional first mortgage which is backed by Fannie Mae or Freddie Mac no matter how underwater they are. (See here to find out if your conventional mortgage is backed by Fannie or Freddie.) As long as the current Fannie or Freddie loan was acquired prior to May of 2009 there should be no loan-to-value (LTV) limits. Further, while the HARP 1.0 program did not work well for people currently paying mortgage insurance (PMI), the changes in the HARP 2.0 program allow borrowers with PMI to participate. The HARP program does not allow second mortgages to be combined with first mortgages but will allow the first mortgage to be refinanced with the second mortgage remaining in place as is (called a subordination). See here for more on HARP 2.0 guidelines, features, and requirements. Or contact us seven days a week using the form on the right to learn more.
3. VA streamline (IRRRL) program — For borrowers who have a VA loan now the VA to VA streamline (also known as the IRRRL program) is a terrific, low cost way to significantly reduce payments and interest rates, even for borrowers who are underwater on their homes. In many cases VA to VA loans (IRRRLs) have even lower fees than the FHA streamline program. And for veterans with disabled or partially disabled status the fees are even lower. If you have a VA loan contact us to learn more about the IRRRL program.
4. Loan Modification Programs — If you are unable to qualify for any other refinance program or if you are delinquent on your mortgage payments and are on the verge of foreclosing your best bet is often to seek a loan modification from your current lender. Loan modifications normally reduce mortgage payments by lowering interest rates or extending the loan period. Obama's new "Home Affordable Modification Program" (HAMP) gives lenders incentive to modify troubled loans as well. See this page or contact us in the sidebar if you would like to discuss strategies for seeking a loan modification.
5. Selling short — A short sale is when a homeowner sells a home for less than they owe. In many cases the lender(s) will accept the sales proceeds as payment in full. The Obama administration recently announced a program designed to give incentive to more homeowners and banks to use this strategy. However like many other programs the short sale incentive has yet to gain much traction on the ground level.
6. Other Alternatives — In some cases seeking bankruptcy protection is the best option for a family when it comes to saving their home and getting back on their feet financially. Contact us at this page to learn more about that process.
Be sure to bookmark this site and check back for the latest updates on government-backed efforts focused on alleviating the housing crisis in the US (see stories below). To contact us about your options just fill in the contact form in the sidebar.
______________________________________________________________________________________________________

LATEST GOVT-RELATED MORTGAGE NEWS: